Pittsburgh Joins the Fast-Tracks Cities Initiative to End the HIV Epidemic by 2030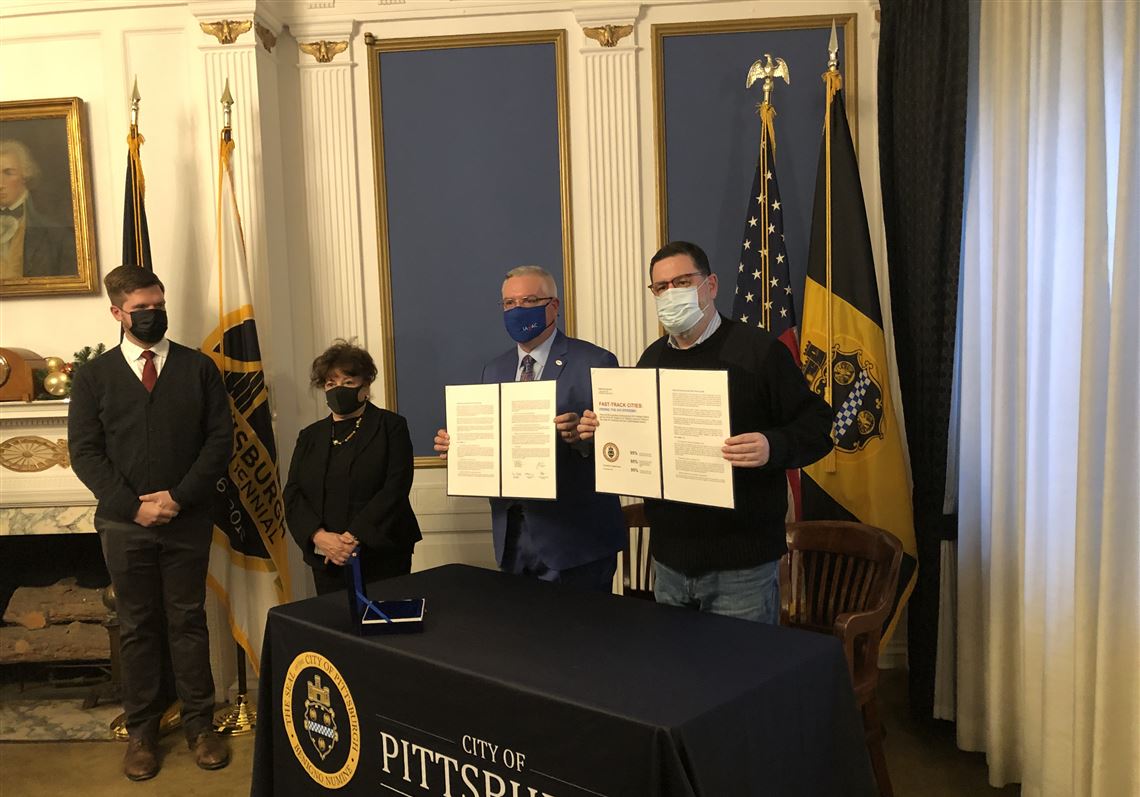 On November 18th, 2021, Pittsburgh joined an international coalition of cities known as Fast-Track Cities to end the urban HIV epidemic by 2030. The MAAETC's own Dr. Linda Frank (pictured above, 2nd from the left) was invited to be a part of the signing ceremony on behalf of the Pittsburgh HIV commission. The signing took place at City Hall where Dr. Frank shared remarks about HIV prevention & care as did Mayor Peduto, Richard Smith of AIDS Free Pittsburgh, and Dr. José M. Zuniga, PhD, MPH, President and CEO for the International Association of Providers in AIDS Care (IAPAC).
To learn more about the Fast-Tracks Cities initiative, click the link below to read the full article from the Pittsburgh Post-Gazette.
https://www.post-gazette.com/news/politics-local/2021/11/18/Mayor-Bill-Peduto-Pittsburgh-joins-Fast-Track-Cities-to-end-urban-HIV-epidemics-by-2030/stories/202111180175